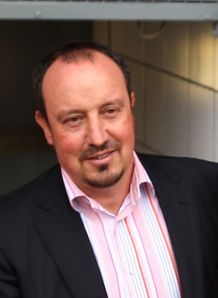 I have been a regular participant in fantasy football over the past couple of years, but this week I was sent a great link which takes it to a whole new level - Fantasy Rafa.
The premise is simple, the game itself less so - guess the Liverpool starting eleven that Rafa Benitez will choose for the next game.
Just to put into context how difficult this is, of over 34,000 guesses, only 443 have matched Rafa's final selection. So all you Liverpool and football fans get signed up and get guessing
here
.